Come and find out about web design Birmingham in our stunning new Business Store
We're not just web design in Birmingham. We work with you on your website design, make your online presence consistent, on brand and most importantly fluid for your clients to use. All our websites are built with your business strategy and objectives in mind. We take time to understand the problems that a well crafted, responsive website will solve for you. We've also got a limited number of web grants available for local businesses, so get in touch about your next project. Looking for web design Birmingham? Look no further.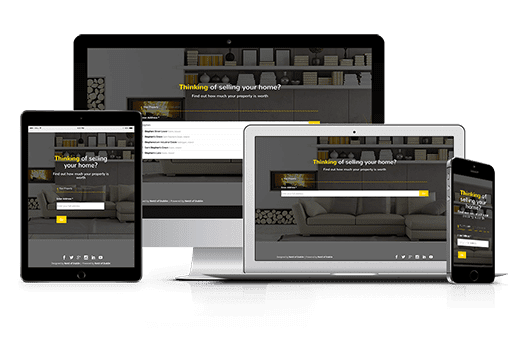 We create mobile-friendly, responsive websites; from simple brochure sites to larger sites incorporating bookings,  e-commerce and more. Ask us how we can help you do more!
Killer design is at the heart of everything we do; from identities for new businesses to rebrands, corporate brochures, social media skins, leaflets, fliers and everything in between.
Cutting edge print technology combined with low prices make us the first choice for hundreds of businesses from one man bands to large multi-nationals. Contact us today for a no-obligation quotation.
 Our next generation fabric display stands are made up of two components – a strong, lightweight, tubular aluminium frame and a printed fabric cover to deliver maximum impact.
Studio Information
Nettl of Birmingham
37A Great Charles Street Queensway
Birmingham
B3 3JY
Tel: 0121 643 8020
Fax: 0121 643 2686
Register with this studio
Sign in to your account
---
Opening Times
Monday 09:00-17:30
Tuesday 09:00-17:30
Wednesday 09:00-17:30
Thursday 09:00-17:30
Friday 09:00-17:30
Saturday Closed
Sunday Closed
Loading bay outside
---
Join our studio on
We are Gold Woocommerce Experts which means we are vetted and verified specialists in building E-Commerce sites
We are Gold Wooexperts which means we have extensive knowledge of all the Woo Themes and product offerings
Epos Now is the leader in cloud POS used in over 10,000 businesses in the U.K. We are an Epos Now Integrator specialists
Adam Whitehouse
Studio Manager
Some people smoke, some people drink. Adam's poison is great design, although to date there are no groups to help his affliction.
"Developing client brand identities, so that they get maximum results from every aspect of their visual communications puts a smile on my face".
Adam takes full credit for all the fantastic work that leaves the studio, but has no explanation for why this continues when he's on holiday.
As well as design, Adam is also a bit of a grammar fiend. You'll quite often find Adam on Saturdays correcting the grammar in Birmingham's graffiti.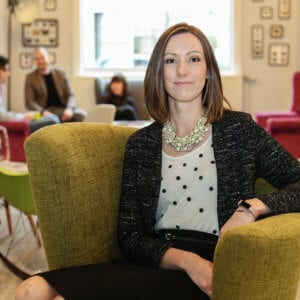 Jenny Walters
Graphic Designer
Jenny is the Senior Brand Stylist for Nettl of Birmingham. Speaking to Jen is easy, however be prepared that she'll keep mentioning her D&AD award winning design and is often seen walking around the office holding it.
"I love working with the wide variety of clients we have here, the opportunity to turn businesses existing branding and design into something special and distinctive that helps them get results is my daily aim.
I focus on communicating the clients 'design message' in the most effective, high quality way, for the best price point. Oh by the way, have I told you I won an award?"
Elisha Blewett

Brand Stylist

Elisha is the newest, loudest and shortest person to join the team. If you listen carefully, you may be able to hear her from where you are now. Her passion has always been graphic design since a young age. She has acquired skills through all aspects of design. This varies from designing and building responsive websites to designing logos, leaflets, and brochures.
She's keen at learning new things in the graphic design industry so is always up to date on latest website design trends and the latest design news. This makes her savvy when building an ecommerce website or an online booking site. Rest assured your site will be on trend in this digital age!
In her spare time Elisha is a bit of a car nut and loves to read so you will either find her doing hand break turns or with her head stuck in a Margaret Atwood book.
Casey Gilliver
Graphics Apprentice
Casey joined us from 2 years of studying media and photography and has acquired a real passion for all aspects of design.
"I am enthusiastic when it comes to getting the job done and will complete all tasks to the best of my ability.
I enjoy being part of a team that has so much success with up and coming businesses in and around Birmingham"
Casey's education has provided him with a good insight into graphics and new media, which he now hopes to develop and bring satisfaction to the businesses of Birmingham.
Simon Tranter
Technical Guru
It's difficult to pin Simon's role down, because he chips in with everything. The words you'll most likely hear Simon say are "fire it over", give him a task, and it gets done.
Simon specialises in the different technologies we use and employ within Nettl, with a particular flair for testing to destruction anything we produce.
"I'll work with clients to ensure that no matter what we're doing for them, it's fully vetted and working before signing over. Testing is one of the most important aspects of any projects, and I take great pride in breaking things".