Great design sells. Our experienced team are skilled in understanding your needs and turning this into eye-catching and effective design that communicates.
Our hi-definition, full colour printing offers a wide variety of quantities and finishes in turnaround times you'll love. From business cards, brochures and booklets through to posters we have it all covered.
At Nettl we make beautiful websites and web shops which intelligently scale on the device they're being viewed on. Perfect on mobile, perfect on desktop. Our services range from the simplest of brochure sites, through to fully integrated e-commerce webshops.
Darrell Butler
Lead Designer
Darrell literally lives & breathes design and can often be found with his nose up against the screen swotting up on the latest geeky blogs and articles. He is our in-house guru on all things techie and web based. Give him a problem..let him mull it over…and sure enough he'll provide you with a nifty solution.
When he's not beavering away on his iMac / iPad / MacBook / iPhone, Darrell loves all things political and is also a proud logophile (a lover of 'words'!) – so much so, that the rest of the team can often be seen consulting a pocket dictionary to keep up with his convoluted words.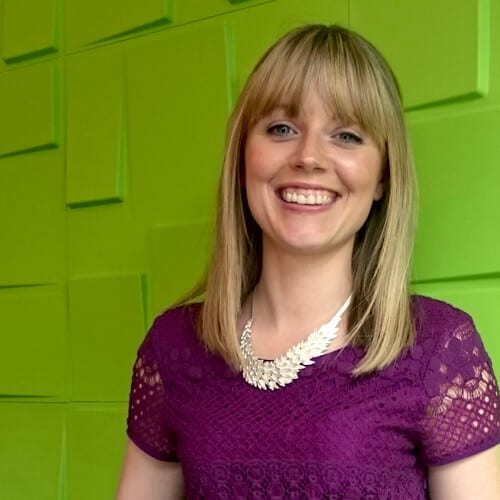 Sarah Broadley
Designer
Sarah has been with the company so long, that combined with her long term memory means she can generally name the company, contact and describe the job of pretty much every client that has passed through the doors. Organising, planning and coming up with solutions is her thing. She enjoys splashing colour over anything she can, whether that's a clients website or her new home.
This can only be topped by her other passions; a good brisk walk in The Dales with a pair of binoculars. Throw in some good food, good coffee, good rum and Sarah becomes a very happy bunny!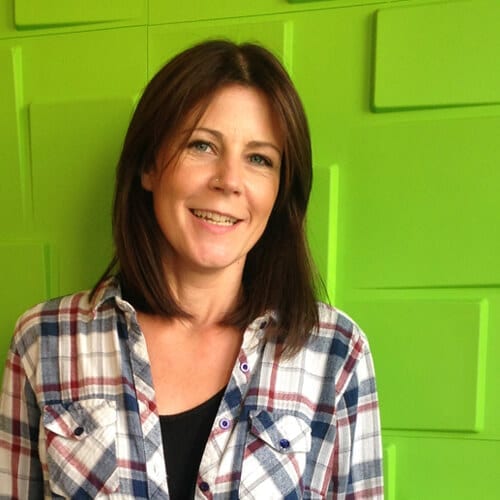 Louise Duff
Designer
Louise is our in-house power house – wing something her way and "bam", she instantly grasps what the client requires and has them something over with them as quick as a flash. With this lightning speed however means that we often have to close drawers, doors and cupboards left open in her wake! Lou is also the master when it comes to logo creation and has an eye for fabulous imagery.
Outside of work Lou is either renovating her home, flying back & forth to Ireland or planning the best parties for her two children.
Sam Bigagane
Designer
Whether it be graphic design or web design, Sam loves a good challenge. She is our 'queen of css' and often comes to the rescue after the rest of the team have sat around scratching their heads for half an hour. You can easily spot Sam in the studio – she in the one wrapped in a huge Moroccan scarf hugging a radiator. Please note, that Sam and Sarah apparently sound the same on the phone…so don't let them fool you!
Sam loves to unwind (and warm up) after a day sat shivering in the office by getting shouted at in a muddy field, doing endless squats and bur-pees.
Studio Information
Nettl of Leamington Spa
122 Warwick Street
Leamington Spa
Warwickshire
CV32 4QY
Tel: 01926 430005
Register with this studio
Sign in to your account
---
Opening Times
Monday 09:00-17:00
Tuesday 09:00-17:00
Wednesday 09:00-17:00
Thursday 09:00-17:00
Friday 09:00-17:00
Saturday Closed
Sunday Closed
Parking on the street outside for a fee
---
Join our studio on
We are Gold Woocommerce Experts which means we are vetted and verified specialists in building E-Commerce sites
We are Gold Wooexperts which means we have extensive knowledge of all the Woo Themes and product offerings