Studio Information
5 Red Deer Court,
Elm Road,
Winchester,
Hampshire,
SO22 5LX.
Tel: 01962 600 060
Register with this studio
Sign in to your account
---
Opening Times
Monday 09:00-17:00
Tuesday 09:00-17:00
Wednesday 09:00-17:00
Thursday 09:00-17:00
Friday 09:00-17:00
Saturday Closed
Sunday Closed
Parking available nearby
---
Join our studio on
Tim
Director
Tim has over 15 years experience working with leading consumer brands online. With expertise covering all areas of best in class website delivery (including usability & user insights, business strategy, design and technology delivery).
Tim is known throughout the industry as a highly valued and respected addition to any website project team.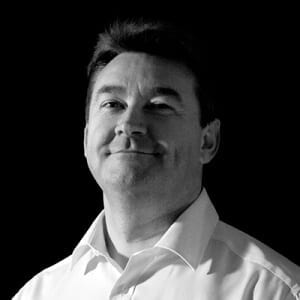 John
Sales Director

John is an experienced business leader, passionate about helping clients achieve the business outcomes they are seeking from their digital aspirations. He has worked for 20 years in the CRM software arena and most recently built one of the leading UK Microsoft Dynamics CRM practices serving mid-market and enterprise businesses.
John has served on the CRM advisory board at Microsoft and remains an enthusiast helping clients engage effectively with their customers.
Andy
Creative Director

Andy's expertise spans a diverse range of skills including digital, print, and interactive media. He is an intensely driven and seasoned professional committed to providing highly creative, unique and distinctive work that is on brand and on time.
Nicola
Delivery Manager

Nicola has over 10 years experience working with leading private and public sector clients online. With areas of expertise covering all areas of project delivery.
Emma
Account Manager

Emma is a detail and process-orientated account manager who enjoys being a trusted consultant to individual clients, small businesses and corporate executives. Whilst passionate about project management and relationship building, Emma also uses her own creative flair to help our clients realise their potential via online marketing campaigns.
Emma enjoys recommending high-impact yet low-risk solutions that help small businesses achieve profitability and individual clients reach their financial goals.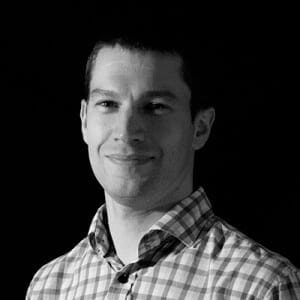 Jez
Senior (PHP) Developer
Jez has been using and creating web tech since way before it was cool. His toolset includes HTML, CSS and JS, and the countless related frameworks and techniques.
Jez has worked on a huge range of projects including small but perfectly formed websites up to bespoke CMS-driven sites, to e-commerce sites, to complete business-management systems.
Szymon
Multidisciplinary Designer
Simon is like a Swiss army knife with his 7 years of experience and variety of skills from print design, branding, web design and web development. He isn't afraid to get his hands dirty with new techniques or challenging projects.
Usually working as front-end developer, he also still works as designer, which helps him deliver visually and technically well-crafted websites.
Guy
Designer
Guy loves designing and building websites. Coming from a background in print, working on the web has started to take over his life – when he's not designing or building sites, he's learning how to design and build even better ones.
Joanne
Web & Software Tester
As an ISTQB certified tester, Joanne assures our development output by improving and maintaining quality control of software code and processes.
Joanne comes from a development background, and is also responsible for performing essential website maintenance and upgrades for our clients.