Studio Information
Nettl of Dublin
Stephen Street Lower
Dublin 2
Tel: 01 405 4775
Fax: 01 405 4776
Register with this studio
Sign in to your account
---
Opening Times
Monday 09:00–17:30
Tuesday 09:00–17:30
Wednesday 09:00–17:30
Thursday 09:00–17:30
Friday 09:00–17:30
Saturday Closed
Sunday Closed
Multi-storey car park nearby
We are Gold Woocommerce Experts which means we are vetted and verified specialists in building E-Commerce sites
We are Gold Wooexperts which means we have extensive knowledge of all the Woo Themes and product offerings
Epos Now is the leader in cloud POS used in over 10,000 businesses in the U.K. We are an Epos Now Integrator specialists
Lisa Lawlor
Brand Stylist
Frank Chimero once said "People ignore design that ignores people." Here at Nettl of Dublin, we have Lisa to fight the battle against dismissive design. "I enjoy channeling creative concepts into visual realities. Listening to my clients is vital for a design solution to engage their target market."
We would consider Lisa to be a bit of a tea-fanatic. Her healthy obsession with tea has recently spiraled further out of control since installing our new tea bar. Maybe that's why her designs are so tea-rrific!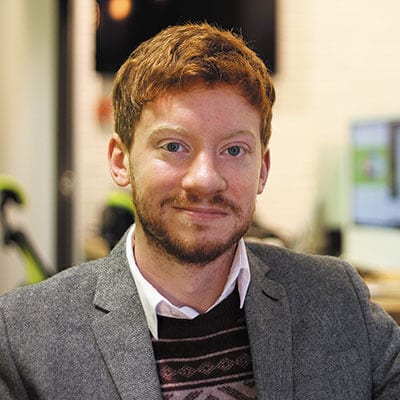 Marc Surlis
Brand Stylist
Marc has been providing great service and design to the people of Dublin for a few years now. Other passions include self-description and over exaggeration. "Nettl is giving us a great opportunity to offer the complete multimedia marketing experience, from websites to print and everything in between. We're excited to see what we can come up with!"
Although we're not sure how Marc finds time for all this; he's busy enough being the office's resident DJ and grammar police.