We create mobile-friendly, responsive websites; from simple brochure sites to larger sites incorporating online bookings, e-commerce shops and much more. Are you looking to get a website developed? Come in and talk to us in our studio!
Our cutting edge print technology in combination with our low prices makes us the first choice for hundreds of businesses across the city and the island of Ireland. Contact us today to see how we can help you and your business with their printing needs.
Great design is at the centre of everything we do; from brand identities for new businesses, to complete rebrands. We want your brand to shine and know that creating high-quality design is essential.
Fabric Printing & Exhibition Solutions
Everyone's looking for the next big thing; well, we found it! Ink on Fabric is a cutting-edge way for you to display your brand in an eye-catching, cost-effective way. Our huge range of exhibition displays ensures that your brand shines!
Studio Information
Nettl of Dublin
Stephen Street Lower
Dublin 2
Tel: 01 405 4775
Fax: 01 405 4776
Register with this studio
Sign in to your account
---
Opening Times
Monday 09:00–17:30
Tuesday 09:00–17:30
Wednesday 09:00–17:30
Thursday 09:00–17:30
Friday 09:00–17:30
Saturday Closed
Sunday Closed
Multi-storey car park nearby
---
Social Media
We are Gold Woocommerce Experts which means we are vetted and verified specialists in building E-Commerce sites
We are Gold Wooexperts which means we have extensive knowledge of all the Woo Themes and product offerings
Epos Now is the leader in cloud POS used in over 10,000 businesses in the U.K. We are an Epos Now Integrator specialists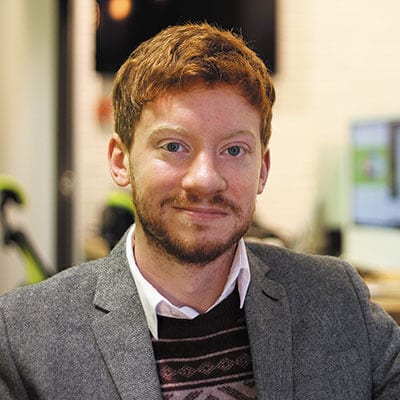 Marc Surlis
Brand Stylist
Marc has been providing great service and design to the people of Dublin for a few years now. Other passions include self-description and over exaggeration. "Nettl is giving us a great opportunity to offer the complete multimedia marketing experience, from websites to print and everything in between. We're excited to see what we can come up with!"
Although we're not sure how Marc finds time for all this; he's busy enough being the office's resident DJ and grammar police.
Roisin O'Flaherty
Brand Stylist
Roisin joined Nettl in March this year. Before this, she worked in print, UI, and UX design so is comfortable switching from designing for print, to web design, and back again!
When not designing, she loves to travel, play the Euphonium (it's a brass instrument — Google it, we had never heard of it either!), experiment with food, photograph everything, cycle, and go on adventures with her dog.
Orla McManus
Account Manager
A primary school teacher graduate, our account manager Orla decided to swap the classroom for the corporate world and hasn't looked back. After college, I knew teaching wasn't for me and set out in search of something that would offer me an exciting change of pace. I've learned a lot here already, and have so much more to learn. Every day brings something new!
I love meeting our customers and helping them figure out the best way to achieve their marketing goals. I've been involved in creating lots of exciting marketing campaigns for the company since I joined and it's given me a great insight into how best to help customers with their own campaigns.