Save your website from 'Mobilegeddon' with a responsive website by Nettl of Swansea. Google likes mobile-friendly and so do we!
Online tools like bookings, appointments and reviews help you interact more with your  clients. Talk to us about ways your website can engage more with customers.
Nettl of Swansea specialise in webshops. Ask us how to get a £500 grant and start selling online before your competitors beat you to it.
Link your offline shop with your online shop. Integrate your webshop with your till system and offer Click & Collect to your offering. Ask us how.
Studio Information
Nettl of Swansea
14 J Shed
Kings Road
Swansea
SA1 8PL
Tel: 01792 644 922
Register with this studio
Sign in to your account
---
Opening Times
Monday 09:00-17:00
Tuesday 09:00-17:00
Wednesday 09:00-17:00
Thursday 09:00-17:00
Friday 09:00-17:00
Saturday Closed
Sunday Closed
Loading bay outside
---
Join our studio on
We are Gold Woocommerce Experts which means we are vetted and verified specialists in building E-Commerce sites
We are Gold Wooexperts which means we have extensive knowledge of all the Woo Themes and product offerings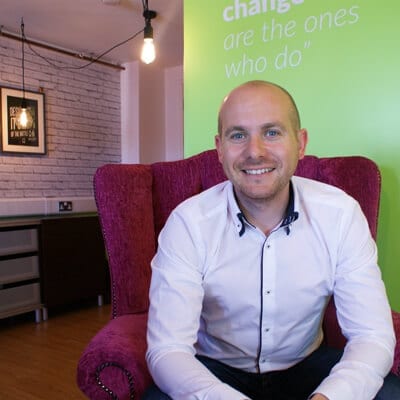 Daryl Edgecombe
Founder, Nettl of Swansea
Daryl is head of many things at our Studio in Swansea, South Wales. He has over 18 years experience working in the design and marketing industry.
Originally from Cornwall, Daryl moved to Swansea to study Graphic Design and after starting his own business in 2005, now has a wealth of experience in sales, branding, printing and web…
"I designed my first website back in 2001. A lot of things have changed since then but helping people move their business forward is still (almost) as rewarding as my first rollover button. The reaction from a client when you've done a great job is my favourite part about what we do."
Lyndsay Edgecombe
Creative Director
Lindsay is the quadruple award winning Graphic Designer in our Swansea Team, responsible for some of the most fun and creative leaflets, brochures, posters and promotional material you will see. She has a wealth of experience in creative industries.
Lindsay is bubbly, approachable and friendly. Many South Wales clients will vouch for her enthusiasm and ability to deliver effective results-based design, on time, on brand, and on the money.
A mumpreneur, Lindsay divides her time between working in the studio, being a mum, and being chief creator at myvintageflower.co.uk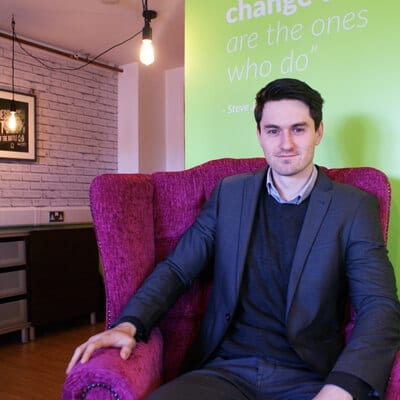 Max Taylor
Brand Stylist
Swansea born Max is an enthusiastic, creative designer who lives for design. With great design & illustration skills, he spreads his artistic flair wherever he goes but makes a lame cup of tea.
Comfortable designing for web or print, he lives for the challenge of a new brief to get his creative juices flowing. He sees good design as intelligence made visible and strives to achieve new standards in all his projects.
Max's favourite things apart from web design and print are poker, Lego spaceships and protein cookies. Some of his best work in the Swansea studio so far has revolved around animated cartoon characters. Says a lot.
Naomi Lewis Payne
Brand Stylist
Naomi is from Mumbles in Swansea which means we get to tease her a little bit about being posh. She also has a double barrelled surname, so that helps justify our argument.
In reality though, Naomi is a down to earth fun loving girl with a bubbly personality that clients love. Naomi's forte is in digital design, with artwork skills geared to web and e-marketing. That's not to say she's not a dab hand at branding or design for print – she's equipped with the skills to take your business forward.
"One of the favourite things about my job is the variety of projects and people we work with, there's always a buzz about the place… Maybe that's just the kitchen." Naomi enjoys surfing and keeping fit.
Nathan Rees
Web Developer
Nathan is a gentle giant from Llanelli, South Wales. He is a code warrior that loves to build beautiful, functional websites.
Some say that he is more confident communicating in php than, perhaps, the English language. Having said that, he's a very polite and professional young man with a passion for problem solving.
Nathan particularly loves creating web shops, booking facilities, and focussing on areas that improve the user experience. He's probably not a fan of email. He knows so much about HTML, CSS, PHP, JavaScript JQuery and MySQL that even his dreams are in code.
Nathan's hobbies include going to the gym and cycling.
Neil Goss
Motion Graphics Guru
No one really knows what Neil is doing here, but he just turns up every morning and we're too nice to boot him out.
Only kidding, although Neil looks like a mad professor in this picture, he's on hand as a motion graphics expert which means he can often be found creating cool promotional videos, and animated explainer videos. Well versed in all areas of content marketing, we can rely on Neil for help with SEO.
Swansea born Neil believes that if it ain't worth sharing, it ain't worth doing! Neil is also a keen guitarist and quadcopter pilot!