We are looking for a Superstore Manager
Superstore Manager at Nettl of Liverpool Waters
The opportunity
We are looking for a future leader to continue the growth of our stupendous Nettl of Liverpool Waters Superstore. Someone with leadership experience and industry insight. A creative person with a flair for marketing.  Someone who loves to meet others, learn about new industries and immerse themselves in the diverse world of business to be our Superstore Manager. A manager and leader across our studio and production team who boast expertise and experience across web, graphic design, print and signage production.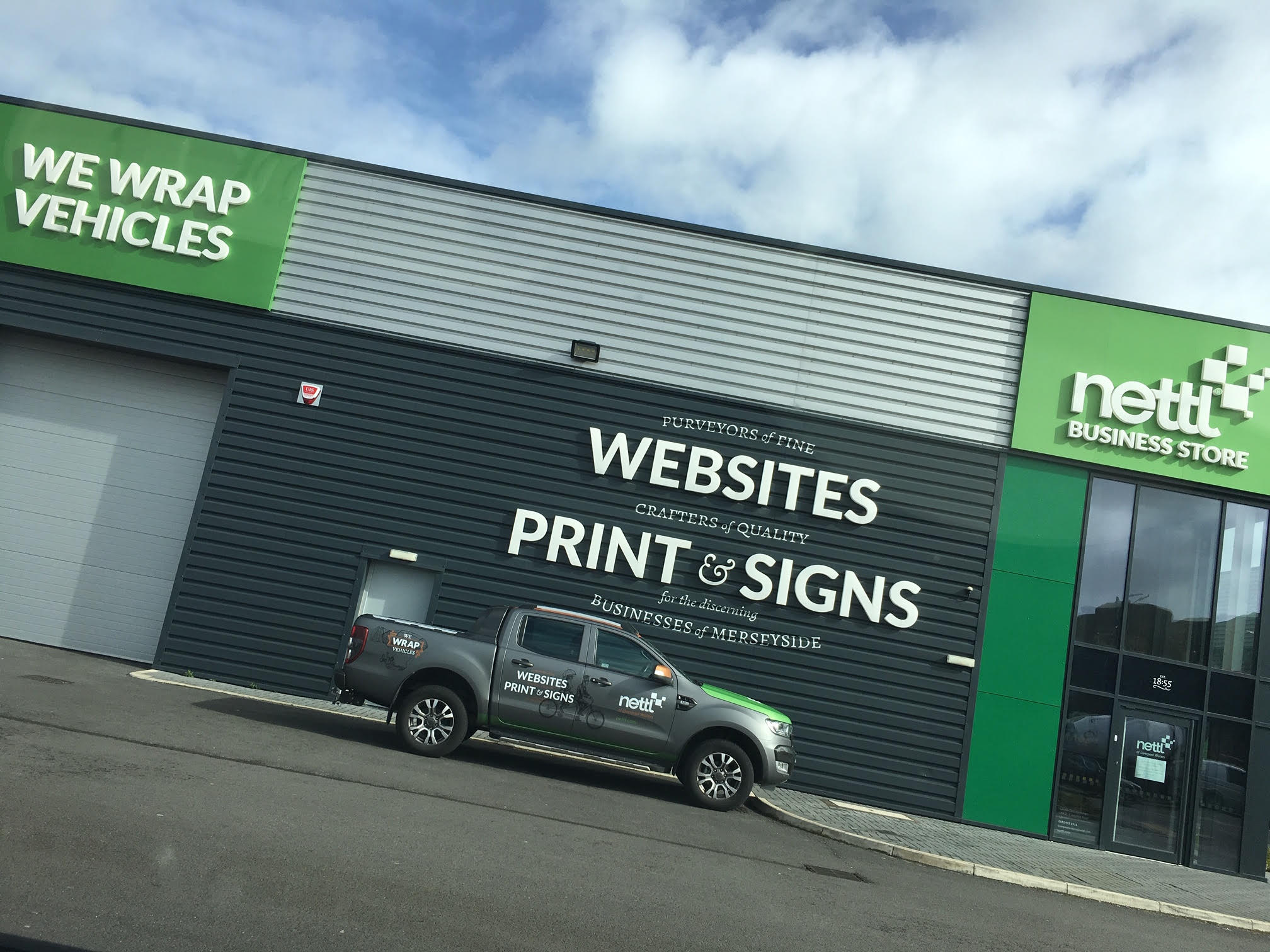 Who are we?
Nettl are a global network of web, design, print & signage studios, our Liverpool superstore has on-site signage production, as well as a design and sales studio team. The studio is connected to our main production hub in Manchester via our proprietary software systems. We take a consultative approach to working with our clients to understand and grow their business through design & marketing.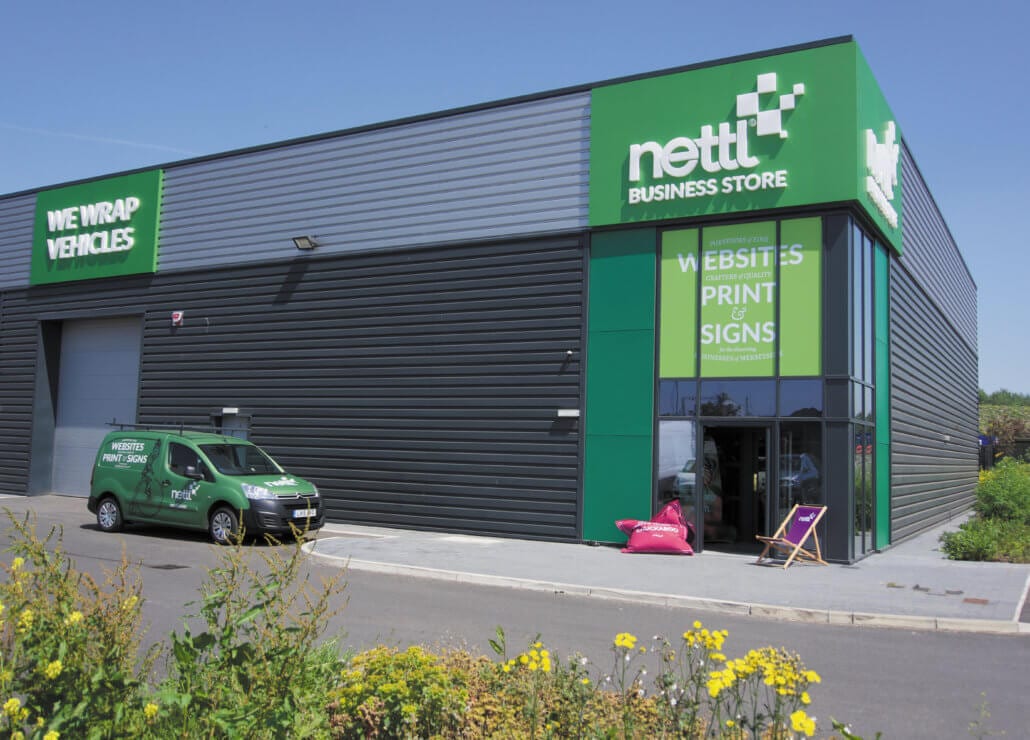 What is the role?
You'll work with Liverpool's studio and production, supported by our store performance team to further grow our already expanding Superstore. Leading your team in creating, improving and implementing processes to drive success across outreach, efficiency, productivity and financial performance. You'll have a self-starter approach born out of a desire to always be learning but you'll know when to ask for support.
Success in this role
Leading by example, you'll be key in developing the strengths of your team, streamlining the processes, outreach activity and driving efficiency and collaboration in your store. One of our Leadership Values is to think like an owner – this is a quality we encourage across all teams and levels in the company, especially our leaders.
You will have the opportunity to, and be expected to, take the reins; use your creativity to pioneer new initiatives to reach new audiences, drive sales and improve client satisfaction. You will be expected to participate in networking, sales outreach, client support, and project management.
Clients
Most importantly you would gain in-depth understanding of your clients' businesses and build strong
relationships with them. You would identify ways to resolve challenges they face and build upon their points of strength. You would drive this same success among your team.
These challenges might include needing a more prominent presence online, or wanting to launch a new product, brand a new business, or sell more services. It's of utmost importance to us that we know and understand the goals and needs of each client and can tailor our offering to best support them.
Responsibilities
You would be responsible for the performance of the superstore and communicate this with our other studio managers and performance leaders. With that support team and your store team, you'd be expected to analyse the performance and put steps in place to further grow areas of strength and address and improve areas of weakness.
Industry Experience
We are a super creative team. We design websites and branding, we craft beautiful signage and print. While your role would be primarily leadership-focused and full training is provided, experience in the graphics or creative industry would be highly valuable.
Location
You would be based in our Liverpool location and work in a team setting with people from different disciplines including web, graphic design, project management and signage production.
We have worked hard to create a covid-secure environment for our staff and clients with social distancing measures in place, sanitation stations, screen dividers and face masks. According to government guidelines and best practices, you may need to work from home at times over the coming months and would be supported in doing so effectively.
With an abundance of opportunity to connect with the rest of our global network you will be able to learn from and share experiences together with the rest of the Nettl family.
We would love to hear from you if this sounds like you:
You are an excellent listener & love learning about others;
You are keenly interested in business and creating ways to help clients grow;
You're a team player and are always there to lend a hand;
You are adaptable and have a strong ability to think on your feet and learn as you go;
You enjoy helping & teaching others, showing leadership attributes and strong communication skills;
You love taking responsibility for your learning and educating yourself further in order to deliver the best result for your team and service to your clients;
You know when to laugh, because we spend long enough in work, we should enjoy our time together;
You'll have the potential to grow to be a leader in our business;
Our work revolves around beautiful and effective design, print, web & signage, so experience in these fields is desirable.
Ideal Experience:
Management or Leadership
Team Development
Sales and Marketing Performance
Previous involvement in Graphics, Signage or Creative Industries.
Education:
Bachelor's degree (Preferred)
Job Title:
Superstore Manager (Full time)
Salary DOE:
£28,000-36,000 p/a depending on experience and fit for the role.
Perks of the Position
Develop with Nettl Academy training and personal coaching
Be part of a global network
Achieve on-target bonus incentive
Be part of our Social events
Connect with other studios and teams
Succeed with wide ranging career progression opportunities