Studio Information
Nettl of Newark & Grantham
Richmond House
Long Bennington Business Park
Long Bennington
Nottinghamshire
NG23 5JR
Tel: 01476 859954
Register with this studio
Sign in to your account
---
Opening Times
Monday 08:30-17:00
Tuesday 08:30-17:00
Wednesday 08:30-17:00
Thursday 08:30-17:00
Friday 08:30-17:00
Saturday Closed
Sunday Closed
Free parking at the studio
---
Join our studio on
We build beautiful responsive, interactive and ecommerce websites, with prices starting from just £299 ex VAT. With over 60% of customers accessing websites via their phones, let our team put you on the map with a website that loads optimally on phone, tablet or desktop.
Our studio can create stunning designs for your projects, whether in print or online.
Everything from carefully crafting a logo to leaflet, brochure, banner or business card design. Let our creative team add some 'oomph' to your marketing with beautiful bespoke design.
As Newark's local printer, we offer high quality lithographic and digital print for surprisingly low prices, with business cards starting from just £21.
With a huge variety of paper stocks and gorgeous finishes, we help your business to make an instant and lasting impression.
We also offer custom marketing solutions ideal for helping growing businesses to cast their net wider and draw in more custom.
Whether you want an email newsletter, social media support, SEO, public relations or to source a data list, we can give your business the boost it deserves.
Lesley Pashley
Director
Lesley is our Director and has been since our inception in 2003. 
She's known for keeping a cool head and making sure projects are delivered on time and on spec.
With 30 years' experience in marketing, she has a portfolio so big it should have its own post code (We think L35 7EY has a nice ring to it). This means there's no job too onerous and with her undisputed organisational skills, added to her keen eye for detail, Lesley is the lady to speak to if you want to see real results across your entire marketing communications, online and off.
Jamie Hogue
PR & Marketing Executive
Jamie is our resident copywriter and marketing man, often found clutching a cup of coffee that has no earthly business having that many sugars (we stopped counting at 3).
As well as being our go-to scribe for everything from hard-hitting press releases and advertorials to leaflets and brochures, Jamie also has a background in magazine page editing – this means he can offer artwork advice and design amends on a number of projects. If you're struggling to put your offering into words, Jamie can add oomph, interest and importance to your marketing communications… whether it's popped through a letterbox, read in the press or opened online.
Emma Ashwin
Project Co-ordinator
Emma is our queen of co-ordination – she makes sure projects, whether print or online, go through without a hitch.
She manages the majority of our projects from inception to completion, making sure every website is welcoming and every piece of print is perfect. Warm, friendly and always at hand with a cheery smile (and usually a cup of Mango tea), Emma is always on hand to discuss your website, print or design requirements.
Guy Tuplin
Brand Stylist
Guy is a creative whiz and leads our in-house design team. With his Mac whirring away quietly in the background, he excels at crafting dazzling visuals for print projects, marketing communications and websites.
As a graduate fresh out of the University of Lincoln's class of 2016, Guy's energy and insight are immediate – he has a real zeal for design, and it shows. Guy's time at university and working for Landour, the global brand and design consultancy, has honed his keen interest into a polished skill and an expert eye. Need a design for print or online? Guy's always on hand.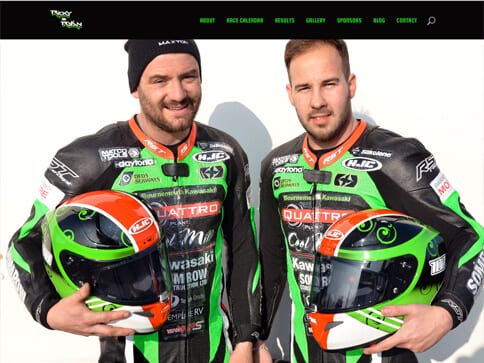 https://www.nettl.com/uk/wp-content/uploads/2016/04/rickyandryan1.jpg
363
484
Nettl of Newark
https://www.nettl.com/uk/wp-content/uploads/2019/05/nettl-header-logo-smallest.png
Nettl of Newark
2016-04-12 11:11:43
2016-10-19 10:04:14
Ricky and Ryan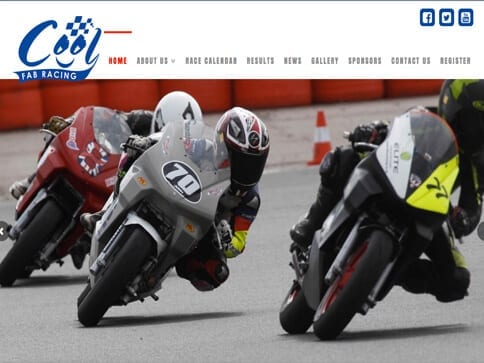 https://www.nettl.com/uk/wp-content/uploads/2016/04/CFR1.jpg
363
484
Nettl of Newark
https://www.nettl.com/uk/wp-content/uploads/2019/05/nettl-header-logo-smallest.png
Nettl of Newark
2016-04-11 13:37:51
2016-10-19 10:38:37
Cool Fab Racing
https://www.nettl.com/uk/wp-content/uploads/2016/04/stain1.jpg
363
484
Nettl of Newark
https://www.nettl.com/uk/wp-content/uploads/2019/05/nettl-header-logo-smallest.png
Nettl of Newark
2016-04-11 13:25:26
2016-10-19 10:49:38
Stainbusters Cleaning Services
https://www.nettl.com/uk/wp-content/uploads/2016/04/Ironingteam1.jpg
363
484
Nettl of Newark
https://www.nettl.com/uk/wp-content/uploads/2019/05/nettl-header-logo-smallest.png
Nettl of Newark
2016-04-11 13:00:06
2016-10-19 10:50:35
The Ironing Team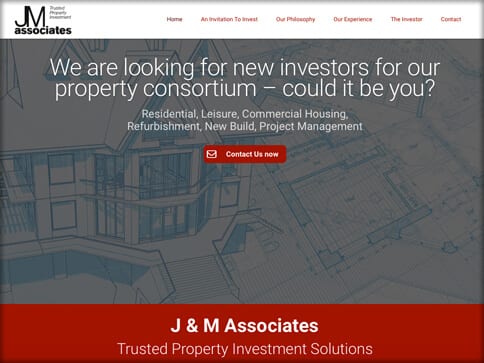 https://www.nettl.com/uk/wp-content/uploads/2015/12/JM1.jpg
363
484
Nettl of Newark
https://www.nettl.com/uk/wp-content/uploads/2019/05/nettl-header-logo-smallest.png
Nettl of Newark
2015-12-11 14:08:04
2016-10-20 11:13:39
J&M Associates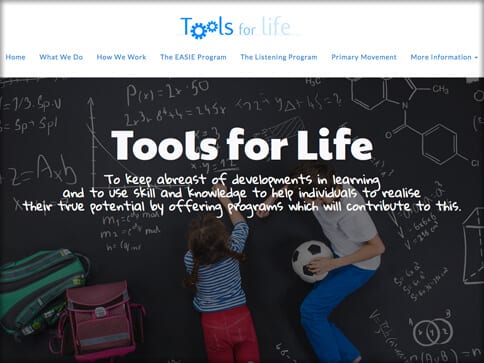 https://www.nettl.com/uk/wp-content/uploads/2015/12/TFL1.jpg
363
484
Nettl of Newark
https://www.nettl.com/uk/wp-content/uploads/2019/05/nettl-header-logo-smallest.png
Nettl of Newark
2015-12-11 13:44:57
2016-10-20 11:24:35
Tools For Life