Creative Services To Grow Your Business
Here at Oxygen Graphics, we are not just a Design Studio we are able to offer a complete package of services. Saving your business time and money. We offer a vast range of products and services, everything you need from Responsive Website designs, Google online advertising to beautiful graphic designs and prints.
We are passionate about ensuring we get to know and understand our client's pain points. We have our creative experts in place to advise the best course of action to reconnect you with your customers. Providing you with the right tools to bring you success. See how we can help your business flourish.
We design beautiful unique responsive websites. Custom made to your business needs, from single landing page sites to booking sites or e-commerce.
Our brand stylists are experienced in all fields. Creating logos and branding to designing the best quality promotional marketing materials.
Printing all marketing materials from office stationery, promotional items, leaflets, brochures to business cards.
Fabric backdrops to flags we can provide you with a whole range of tools to emphasise your businesses message.
Studio Information
Incorporating Oxygen Graphics
2nd Floor, BLOOM SPACE
Chestnut House, North Street
Rugby
Tel: 01788 229 226
Register with this studio
Sign in to your account
---
Opening Times
Monday 09:00-17:00
Tuesday 09:00-17:00
Wednesday 09:00-17:00
Thursday 09:00-17:00
Friday 09:00-17:00
Saturday Closed
Sunday Closed
Parking nearby for a fee
---
Join our studio on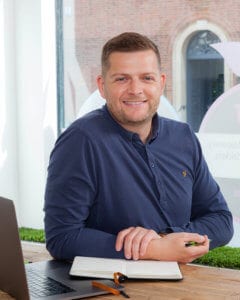 Malcolm Freeman
Creative Director
Our creative machine behind Oxygen Graphics. With a passion for design and creative services, having worked in the industry for over 18 years!
Here are just some of what his experience and expert skills cover such as creative design, Web design and development, e-commerce development, print and marketing!
" I am passionate about all things creative and design focused. I love my job and the clients I work with. Every day brings new challenges and different tasks to put my creative mind to."
Nettl
Natalie Hughes
Company Director
Natalie controls the Company's operations and gives strategic guidance and direction to all areas of the business. Ensuring that the Company achieves its mission and objectives.
She is always has a great understanding of customers requirements. Never afraid to get her hands dirty help the team, no matter which department. Always ensuring everything is running smoothly.
Nettl
Fiona Brett
Brand Stylist
Fiona graduated from Coventry University with a BA Hons Graphic Design degree and has since gained over 15 years designing in the publishing industry. She has a love of typography and any print based design.
Nettl
Irene Torcal
Brand Stylist
Having moved from Madrid only a few years ago, we're delighted to have her on the team. Irene has already made a big impact here at Oxygen. With her beauty creative eye for Logo's she's able to produce some stunning designs. A huge hit with our clients.
Nettl
Rihards Mantejs
Web Developer
Having recently graduated with BSc Multimedia Computing at Coventry University. He has taken on the busy Web Developer role here at Oxygen. His passion is web development and has successfully deployed many Word Press websites for Oxygen's clients.
Nettl
Katie Silke
Brand Stylist
Katie joined us at the beginning of 2018 and is a print expert. From stunning designs to ensuring print production is completed to the highest quality standard.
Nettl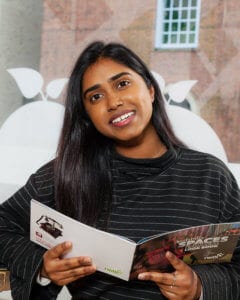 Jayana James
Brand Stylist
Jayana has joined the Oxygen team whilst studying Graphic Design and Illustration at Coventry University. Jayana has a real creative flare and brings some great ideas to innovate our client projects.
Nettl
We work closely with local independent retailer Albie & Lonnie's on a number of projects. From rebranding and designing a new website, to print material & launching their new flagship store.
We work closely with many companies producing high quality printed material. Our creative team designed Business Cards, Flyers & Brochures for our client JRP Electrical Services.
From Bespoke Exhibition Stands to Pop Up Banners & Office Signage, we provide it all. We work closely with our client Houton on numerous projects including Outdoor Display Banners.