Increase your Sales as a Creative business with these 3 Simple Steps
 approx 12 minute read
Increasing and generating sales is difficult at the best of times, never mind during a pandemic. It is important that, regardless of the economic climate, you remember one essential point when selling; Quality over Quantity and Value added over Transactional Selling. 
If you are a graphic designer and struggling with getting more clients through the door, or you are a printer who is tirelessly trying to reignite interest in traditional marketing, this article is for you. We have a few tips and solutions to help you to increase your sales. Grab yourself a brew, whether that be a coffee or a frosty one from the fridge (we don't judge, it's 5 o'clock somewhere!) and let us share with you some insights we've accumulated across our 200+ strong network of studios over the past 25 years.
1. Increase your sales by including your whole team in the outreach activity: 
As a business owner you rely on your employees to generate sales and get clients through the door. Here at Nettl, we work cohesively as a team. When we work together to generate sales, we are afforded the opportunity to maximise our efforts. Not only does this ensure that there is an increased level of valuable outreach carried out across the team, but it also means that every member of your team participates and interacts with your customers. 
Increased levels of sales activity
Combining your sales efforts for one hour each day allows each employee to engage in meaningful conversations rather than those in creative-led roles waiting for the sales lead to feed them work. Get your whole team on the phone and interacting online with clients both new and existing as a way of boosting your sales.  If you are a smaller business this sales activity can hugely benefit your company as you are reaching more potential customers than before, while simultaneously building stronger customer relationships. 
Staff Development and Increased Confidence
This collaborative effort leads to further staff development as those in sales positions learn more creative ways to use products and those in creative positions enhance their understanding of the reason behind a product and how that might translate into the design.
Consistently Consultative Conversations
The more value you get from a conversation, the more likely the customer is going to trust you and your knowledge. This is important for growing your customer relationships and developing a rapport to ensure customer retention. According to Hubspot 55% of consumers are willing to pay more and return to a brand once they are offered a guaranteed good customer experience. And because of this, every business owner should place emphasis and encourage their whole team, designers included, to take part in sales courses to improve Customer Experience. 
Why? Being able to understand and converse with customers in a non-transactional way is a skill, and one that can actually be learned with practice. 
But how can you train a designer to sell?
Easy! Anyone can sell. It isn't rocket science, it's just about learning how to sell the right way. We eat, sleep and breathe this here at Nettl and we have developed a number of sales training programs and pathways to help you and your team succeed when having sales conversations.                 
Up-skilling your designers and bestowing them with the skills to have successful sales conversations. It ensures that your employees are capable and comfortable when interacting with customers in an effective way. Experts at Salesforce believe that  over 85% of customers are dissatisfied with their on the phone experience. Similarly, if your sales team is relatively small, it ensures that your business is interacting with more potential customers throughout the week. 
Make the most of the team's call efforts
 Plan the heck out of your calls. According to Spotio 42% of sales reps feel like they don't have enough information about the recipient of their sales call and what they do. So when we say plan the heck out of your sales calls we don't mean writing it out word for word. What we mean is to do a bit of research. 
Pick an industry that you feel could benefit from working with you. Find an issue relating to a business in that industry and try to offer a solution.
50% of sales time is wasted on unproductive prospecting, so target a particular audience and focus your attention on them. Offering people helpful, consultative advice goes a lot further than pushing 500 matt laminated business cards down their throat.
Create a Compelling Reason
We believe in having a valuable reason when making a sales call. And according to HubSpot, having a compelling reason for making that outreach sales call is more effective and beneficial to your business in the long run. Research industry challenges to identify a compelling reason the person on the other end of the phone would find value in speaking with you. This makes the call of actual value to your contact and it offers a confidence boost to your team. The call will be more natural and less contrived if the caller knows they have insight or advice the person on the other end of the phone can use to improve their business and the contact will enjoy learning about ways to get more customers from an expert.
2. Increase your sales by knowing your customers' needs
Knowing your customers and what they are looking for is of great importance. Times are changing and the way that we used to interact with brands has evolved. Increased cuts and reduced budgets leave our clients a) with an increased need for support. And b) thinking twice as hard about where they will spend their limited budget. Therefore, it's essential, now more than ever, that you act as a print, design or marketing asset to your clients, understanding their needs and keeping them ahead of the curve. 
How to better understand your customers' needs
Sharing our knowledge to ensure that our customers are getting the best bang for their buck is what gets us through the day. This adds value to the transaction. It fortifies the relationship between our business and the customer, increasing the likelihood of customer loyalty. It is about providing exemplary customer service, whilst sharing your product knowledge. Getting to know your customers and their goals can be incredibly beneficial as you can flex your expertise and advise them on the best solution for them. Becoming an essential part of their marketing toolbox.
Identifying your clients' needs
Digging a bit deeper and enquiring with open and leading questions around what your client is hoping to achieve. Think about their situation. If your client works in construction and asks for an uncoated business card, use your knowledge & perhaps recommend something laminated to ensure that it is fit for purpose. Increase the suitability and longevity of the product for your client's specific circumstances. If your client is looking to reach a wider audience when everyone is staying at home, avoiding their high-street location, your industry expertise will guide them in trying a door drop or direct mailer, knowing the interaction with such marketing has increased 10-15% versus this time last year.
Remember, the more you can help your clients the better the experience will be for them and the more likely they will return to you and refer you on. With the help of Nettl Academy training courses like Customer Experience, Contract Review  you will be equipped with the knowledge and expertise to sell the correct products, in the correct manner, to your customers. Being able to streamline and improve your customers' marketing through consultative advice is of serious value. 
Assets to alleviate your customers' struggles
 Realising that as businesses began to reopen earlier this summer, we saw huge numbers of our clients face perplexing processes they'd never had before. Communicating in a crisis, creating Covid-secure workplaces, and marketing the message. We also saw that these were all things that we directly support our clients with. So, we put our network noggins together and launched a Return to Work guide for our clients. This asset shared practical advice and insight with our clients and was a fantastic resource for our teams (sales execs and designers) to chat to their contacts about, with truly compelling reasons to call.
As their needs evolved, we further adapted our offering. Using our knowledge for print and signage, we created and launched whole product ranges and services as  means of supporting our customers to ensure their  workplace is Covid-secure.  Providing our customers with the necessary advice to fit out their establishments once they were allowed to reopen, we were afforded with the opportunity to fortify our customer relationships, whilst getting the opportunity to speak to new people. Creating a Prevent and Protect guide with all of this information was the perfect asset for our clients to hold on to as they navigated new territory.
Top Tip to
increase your sale
s through knowing what your customers need: 
Sometimes making that first point of contact can be a little intimidating and picking up the phone can be trying. Why? Well because we are all human and rejection is awkward! So how do we overcome this? Use The Top Ten Challenges Rule. 
Struggling to find a compelling reason to pick up the phone? Well, head over to everyone's favourite search engine and type into that search bar "top ten challenges in the events industry right now." (Google knows EVERYTHING!) And hey presto, you are immediately faced with a list of multiple reasons to pick up the phone and offer solutions to problems that your customers may be facing. It's a golden rule and one that helps you initiate a conversation with a client with the hope of turning one valuable consultative conservation into an interdependent relationship!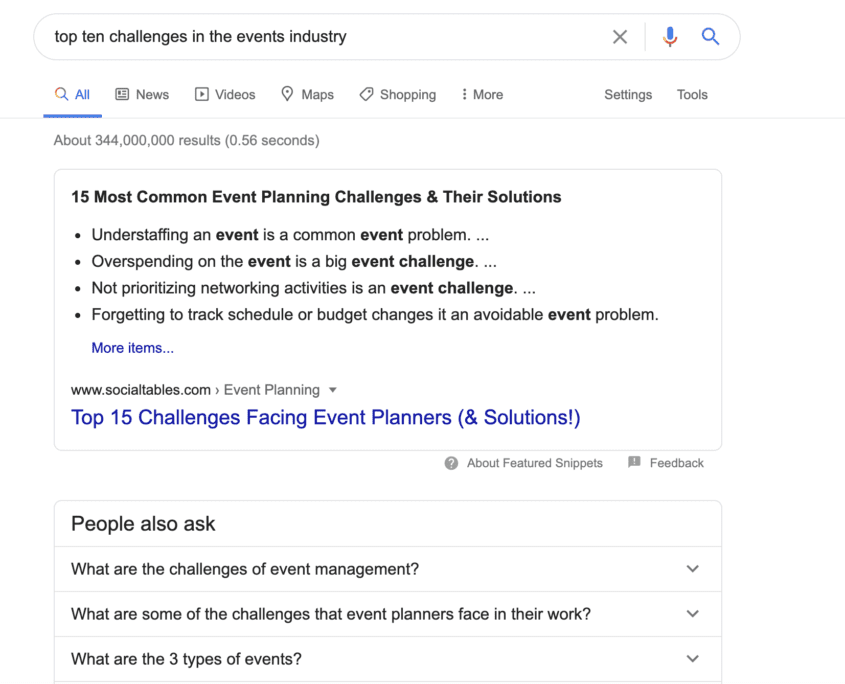 Tips and sales techniques such as the above can help to increase your annual sales & expand your customer base. If you are looking for some sales advice or you are interested in getting more information about up-skilling, give your local Nettl a call or pop in for a coffee and have a chat with the team! 
3. Increase your sales by being the salmon of marketing knowledge & Support
Nettl is a community of over 230 partners, plus our company studios, spread across 8 different countries. Having a business community of designers, printers and sign makers of this scale not only separates us from our competitors, but it also means that as a business we have extensive networking capabilities and vast resources at our partners' disposal.  
It takes a village to raise
(
a child)
your sales
The community aspect is only one advantage of being part of the Nettl community. Having the business mentorship from the performance team, access to our live drop in sessions and our state of the art CRM System are all huge factors in our partners feeling more confident at selling. Having these sort of business support systems at your fingertips means that when you are in need of new and inventive ways of marketing your business and your services you can lean on us to guide you in the right direction. 
Dedicated Support Team for small creative businesses
Our performance team continuously works on ways that you can improve your customer acquisition, customer retention and business performance as a way of growing your business through their design and marketing expertise. Creating a number of resources, such as our W3Pin community forum and our product showcases,  our performance team ensures that you are getting the most out of your business and providing your customers with the best offerings on the market. 
Training, Webinars and Informational Sessions
Our product showcase is a fantastic way that you can keep your employees informed on how the new product works and what they are most suitable for. This is essential in terms of generating and boosting your sales, as when your employees are comfortable with how a product functions, the more they can effectively recommend and sell your product offerings. All I have to say is… inform yourself so you can inform your customers & increase your sales. And that's why our product showcases are so beneficial. You can educate yourself on the new products and refresh your product knowledge at any time!
Webinars, Resources & Assets for end users
Similarly, resources such as our drop in and SEO Live sessions  with our performance team give you the opportunity to learn more about certain areas such as SEO, outreach tactics and website development in further detail, whilst also giving you the opportunity to pick our brains. These resources are a brilliant opportunity  for any print or graphics business. As there is that capability to stay ahead of the curve, expand your business and learn from a larger print business who has the success of your business at mind when they put out new marketing ideas, outreach strategies and innovative ideas.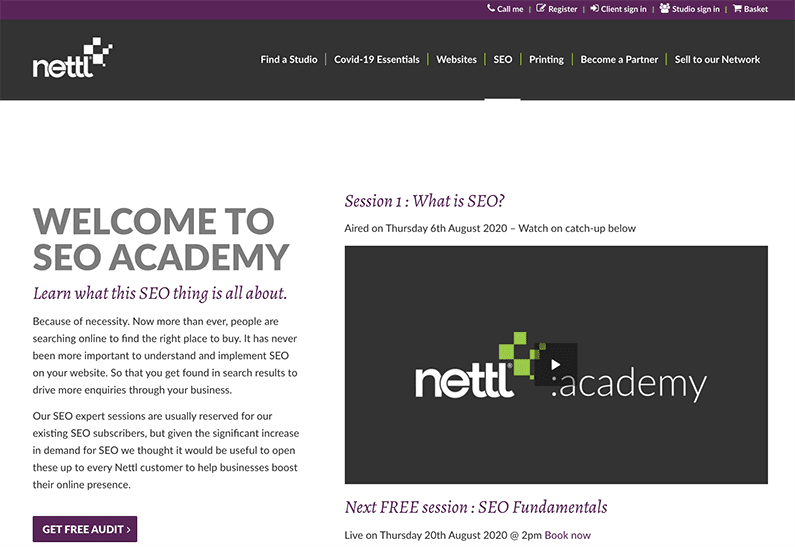 Our current 230 partners also have the advantage of being a part of a community that has a huge bank of marketing materials and resources. Many of them believe that being a part of our network has improved and benefited their business since becoming a Nettl partner. Check out our partner sessions to see for yourself how we can help your business grow.   
Resources such as our Journal offers readers insightful and helpful marketing blogs. Having new and creative ways to market your business is advantageous as you can grab the attention of existing and potential customers through innovative marketing tactics. Our blog "hybrid relationship between print and digital marketing" is a perfect example of this. Small sales & marketing techniques like this, and taking advantage of our communities resources provides you with unique ways to interact with your own customers and increase your annual revenue! 
Nettl Academy Scholarship
If you've recently been made redundant, have experience in the Graphics industry and are looking to begin your own venture, learn about Nettl's 6 month Nettl Academy Scholarship programme. It's designed to support creative entrepreneurs in this difficult time.
If you're in the graphics, signs and print industry and are looking to diversify your offering with web design, digital marketing, signs or fabric, Nettl partners can help you begin your journey with marketing, training and custom built CRM systems to make your dream a web design reality. Take a read here to learn more or drop a message to our Nettl team.