Marketing Strategies for your business during a recession
 approx 9 minute read
An Introduction to Marketing in a Recession
This article will depict why investing in your marketing is oftentimes one of the best strategies you can do in order to make your business recession-proof, when resources may be limited. Marketing helps to get your brand and product offerings in front of your audience. Scaling back on these activities during difficult times as a means of reducing spending, will ultimately harm your business both now and down the line. Resulting in detrimental effects for your long term market share and businesses success.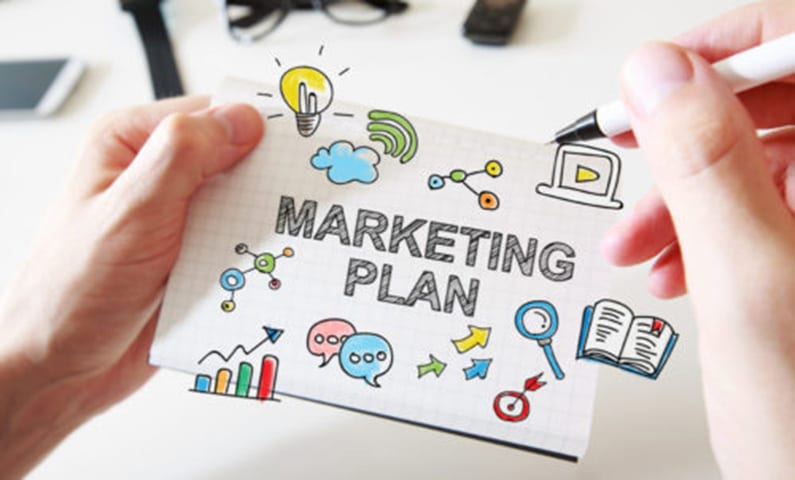 Remarketing Campaigns
Investing in a remarketing campaign can really benefit your business during recessionary times. Remarketing helps to strategically position an ad in front of this audience when they are browsing on different search engines. The goal of a remarketing campaign is to help your business to increase its brand awareness and to encourage this already interested audience into your sales funnel.
Remarketing is a marketing strategy which helps businesses to connect with customers who have previously interacted with a business's  website or mobile application. 
Marketing activities do not always have to be costly. Strategies like remarketing can help businesses thrive during these turbulent times, at a relatively low cost. They maximise your exposure to warm leads by targeting those who have shown an interest in your business already. Make use of every resource you have, especially potential clients with a proven interest.
Focusing on a remarketing campaign to get back in front of potential clients:
The way that we shop has changed with the inclusion of social media and mobile accessibility. Our shopping behaviours have also transformed as a consequence of the pandemic. Consumers now tend to research the product or service that they are hoping to purchase prior to acquiring the item.  
It is important to note that the majority of consumers will not convert on their initial visit to your website. Remarketing allows business owners to tactically target previous website viewers while they are browsing the web. While watching youtube videos or catching up on current affairs on news sites. This helps to keep your brand top-of-mind among these consumers, with the aim of enticing them to come back to your website and convert. 
 Not only is it easy to run but, remarketing also tends to be cheaper than most AdWords campaigns, while conversion rates are just as high, if not higher than regular search network ads.
Drive brand exposure with remarketing campaigns. 70% of people who have seen a retargeted advertisement will purchase from the brand in the future. Remarketing campaigns encourage brand awareness and recognisability among your target audience. Thus, this bolsters trust among your audience and increases the likelihood that they will purchase from you in the future.  
For a relatively little cost, remarketing is a marketing tactic which can help your business and products to stay in front of your target audience. Particularly during a time where your resources are limited. So it is a strategy that we would seriously urge you to consider.
Email retargeting  campaign
Another remarketing campaign that is worth mentioning is Email retargeting. Use it to reach the right people at the correct time, with the right message to encourage them to act. Customers crave personability and connection with their favourite brands and as a result of this they are craving highly targeted, personal content that's meant just for them. And this is where email retargeting will benefit your business through this recessionary period. Close to 60% of consumers allow email marketing to influence their purchasing decisions.  Make your customer feel that you are thinking of them. Considering their needs and wants with that extra promotion helps maintain customer loyalty and secure return business.
Email retargeting is the way of using the information that you already have about your customers to send them targeted, personal information in order to help them along the sales funnel. 
Take advantage of this cost-effective marketing tactic, in order to encourage your customers to remain loyal to your brand. This article by the Blueprint, outlines exactly how you can implement and reap the rewards of an Email Retargeting campaign. 
Influencer Marketing Campaigns
Influencer marketing, an already popular form of marketing, has become a powerhouse in recent months due to the pandemic. This has made it a cornerstone of social and digital marketing, with 83.36% of the world's population active on social media. 
Influencer Marketing is a form of social media marketing which uses reputable individuals who have a significant following for endorsements and product reviews and referrals. 
You can tap into an influencer's audience by partnering with them, whilst also improving your own brand credibility, awareness and conversion rate. Whether that's by increasing your own social media following or your sales, it is a win-win for your business. 
Influencer marketing and expanding brand awareness and reach
Our shopping behaviours have been altered with the inclusion of technology. However, as consumers we prefer to be introduced to a product, service or brand from a reputable source that we trust. As a consequence of this, word-of-mouth is still one of the main reasons that we  trust and purchase from a brand. 
The increased level of trust and reliability that social influencers have garnered among their followers can act in your favour. Their recommendations tend to act as a form of social proof for a brand's potential customers. By partnering with a social influencer who aligns with your brand, you gain access to potential customers who you can market your offerings to, with relatively little ease and cost. 
Influencers have a major impact in consumers' purchasing journeys, especially during times when people are being intelligent about their purchases. Social proof and validation can help to assist brands acquire new customers. Retain existing customers. And most importantly increase customers' lifetime value. 
Partner with niche influencers, who align with your brand. This is vital for generating brand awareness and seeing a return on investment. Our SEO team recently held a webinar which indicates exactly why choosing the right influencer to partner with is of paramount importance. We also chat through how it can impact your other marketing efforts like search engine optimisation. 
Influencer marketing and user generated content:
One major advantage of leveraging influencer marketing is accessing the opportunity to reduce time and extra resources spent on creating content. 
Creating content can be expensive. Utilise influencer marketing to your advantage, the influencer will create high quality, professional looking content for you, while also exposing your brand to their audience.  
Considering that consumers find content from real consumers impacts their purchasing decisions more than manufactured marketing campaigns, using user-generated content to create hundreds of pieces of diverse content by leveraging their community will benefit your business tenfolds. 
A study by Stackla found that 90% of consumers believe that authenticity is essential when deciding which brand they will purchase from. To support this, 79% of consumers say that user-generated content highly impacts their purchasing decision. User-generated content and influencer marketing resonates more with consumers  and increases the likelihood that they will engage with your brand.
Guerrilla Marketing
Guerrilla marketing is a strategy that should be considered to be implemented within a business's marketing mix. It's an out-of-the-box method and highly memorable form of marketing that garners people's attention. 
Guerrilla marketing is an advertisement strategy where a company uses surprising or unconventional interactions in order to promote a product or a service.  
The aim of guerrilla marketing is to increase your business' brand awareness and sales through memorable and exciting marketing advertisements. It is different to traditional marketing as it relies on personal interaction and it often has a major impact at a relatively little to no cost. Campaigns of this nature often occur in public places, whether that be indoor or outdoor venues where you can generate a conversation. Large areas can be used to target a sizeable audience for brand or product exposure.
Guerrilla marketing campaign & word of mouth
The benefits of a guerrilla marketing campaign are endless, one being that it generates work-of-mouth marketing. From this article written by one of our Nettl guru's you can see the importance of word-of-mouth marketing for any brands success and customer retention. A campaign that can generate a conversation  in order to help your business increase its brand awareness and visibility among your audience, is a marketing tactic that we could not emphasise the importance of more.
Guerrilla marketing is a marketing strategy that can be employed at a fraction of the price of a regular marketing campaign. Involving a graphic designer to help you create a campaign that conveys your message in a memorable, exciting way is the first step to launching your campaign. Using a sticker or stencil to share your message, you can wow your audience at a relatively low cost. The more unconventional the more heads you are likely to turn. 
If you are in need of design advice, get in touch with your local studio and a member of our creative team would be delighted to help you.
Guerrilla marketing &  brand image:
Guerrilla marketing has the ability to evoke emotions. Creating a campaign that produces positive feelings among your audience increases the likelihood of them translating those feelings and associating them with your brand. 
The significance of this is that these feelings are recalled when the individual is looking to purchase a product or service that you offer down the line. The experience they were subjected to when observing your campaign will keep your brand top of mind. For a relatively low cost, you can inform a wider audience about your brand's personality and offerings. Due to this Guerrilla marketing can prove to be an incredibly effective marketing tool.
Conclusion to Marketing in a Recession
According to a recent study by 4A's, 70% of consumers intend to buy from brands they already know and trust during this time. Brands that are authentic and prioritise relationships with their audience will be the ones that endure an economic downturn. Maintaining a marketing strategy and focusing on marketing your businesses offerings is vital in a time like this. 
You must be clever with your marketing and ensure that your budget is being used effectively if you want business success now and in the future. Using the network around you, like your local Nettl. Focusing on marketing activities like those mentioned above. Or even just starting with your social media accounts, can really help you stay top-of mind with your customers and maintain those relationships that you have worked so hard to build. 
If you are in need of any marketing advice, please get in touch with your local studio and a member of our team would be delighted to help.