Kate Roughly, a recent Graphic Design and Multimedia graduate, shares her thoughts on joining our Nettl Academy as a Nettl Cadet.
When I started at the Nettl academy, I felt nervous and excited. I graduated from the University of Worcester last November after finishing my course in May. I have missed designing every day since I finished, and I grabbed the chance to design again at the Nettl Academy.
I travelled down to Birmingham on the first day and felt welcome as soon as I arrived. I met the other designers on the course and we all soon broke the ice and got chatting. I've been working full time in retail since I left university so it was great to be around other designers again in this atmosphere.
Chris and Simon who have been leading the course are great at teaching and really friendly too. I love being able to learn again. We have been focussing on web design on the course and learning about Brambl and WordPress. I didn't do much web design during my time at university so I was looking forward to this chance to learn new skills as a designer.
We began with a group task which was really fun, we were given a brief then had to talk it through, create a launch project for a juice bar and then show our work to the rest of the group. This was nice to start off with and I enjoyed all of it. Even presenting at the end, which I never thought I'd miss!
We then learnt how to use Brambl, a platform Nettl have to make web design more efficient. I've only ever used code before which I found difficult and Brambl is much more visual which I definitely prefer. Being able to build the website panel by panel and adjust it visually is easier for me.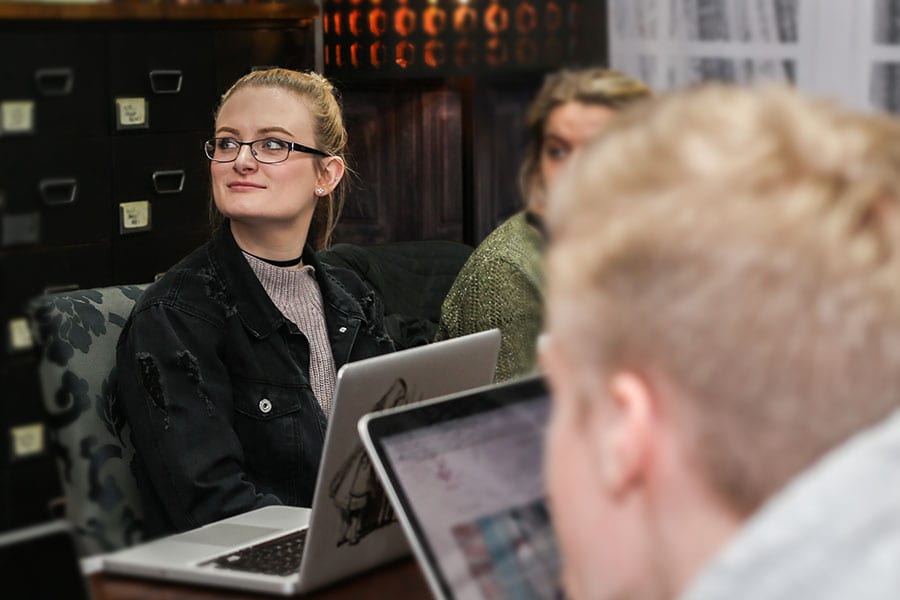 After that we looked at WordPress which is a little harder to use than Brambl. Brambl is great but quite simple, whereas WordPress gives more freedom to me as a designer. Being able to use plug-ins, its free to use by anyone, and CSS code can be added to personalise the site even more. I prefer WordPress out of the two platforms as even though it is harder to use, I know that I can still learn how to use it well and then have more freedom with my design work.
We have been given a brief from The Printing Charity and as a group, we are all redesigning their current website individually. This is such a fantastic opportunity as I get to design again and work with a client. The Printing Charity wants a fresh new website that is clearer and easier to follow so the audience can find out what the charity does and how it helps people, as well as letting them donate if they want to.
So far I've redesigned the home page for the site and kept it clean and simple, using images of the people involved to help the user connect more with the charity and I've stuck to the colours that are already being used. These colours are really bold and look great on screen, it gives the website much more of an impact. I can't wait to redesign the whole website which will hopefully lead to more opportunities.
I've been really enjoying my time at Nettl so far and getting to work with such a great company of creatives. I'm getting to grow each week as a designer and learn new skills which I'm really grateful for.
The Nettl Academy recently opened it's doors to welcome the first batch of Nettl Cadets onto the training programme. The Nettl Academy is a way for design graduates to gain some experience, get on-the-job coaching and real-world training.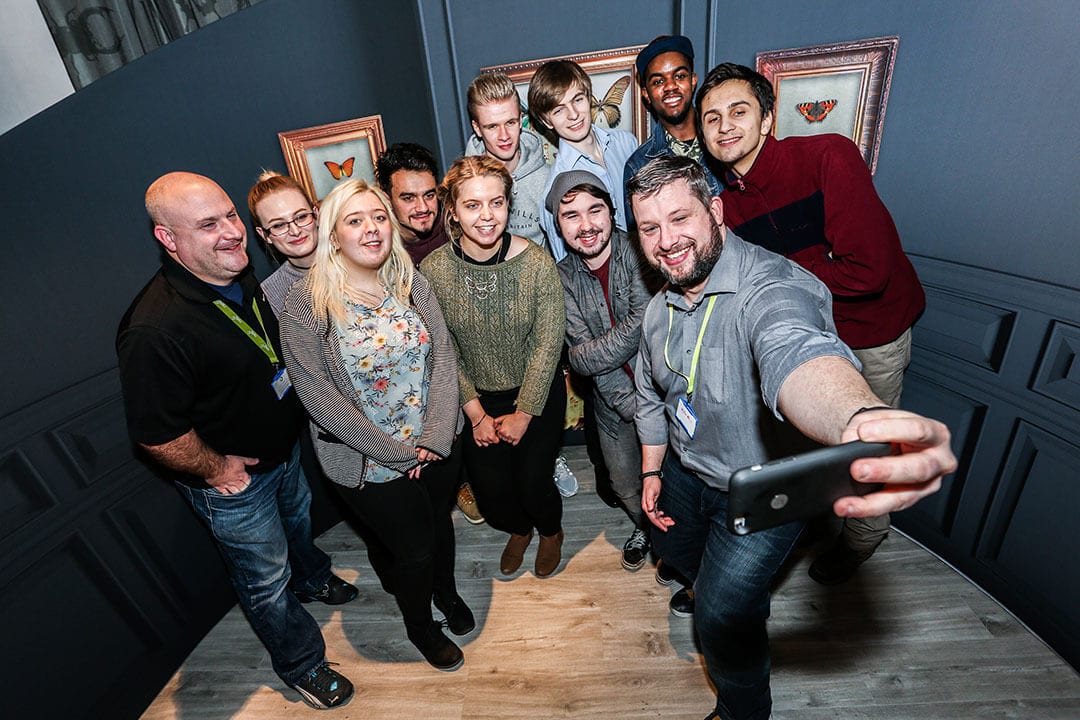 Could you cut it at Cadets?
If you're a design student, or you know one, we are looking for applicants for next term.
https://www.nettl.com/uk/wp-content/uploads/2017/03/academy-kate.jpg
582
1080
Alistair Wilson
https://www.nettl.com/uk/wp-content/uploads/2019/05/nettl-header-logo-smallest.png
Alistair Wilson
2017-03-24 08:19:13
2021-03-25 16:24:54
Cadet's Log: Kate Roughley