6 Ways Graphics Businesses Can Expand, Even With Fewer Resources
 approx 8 minute read
In this article, we'll be looking at 6 ways that businesses within the graphic industry can maintain growth with fewer resources. In a time when "70% of UK marketers say their ability to accomplish current goals has been 'significantly' or 'somewhat' compromised by furloughs in their business", we'll discuss how to maximise capabilities within a reduced team and maintain, or even improve, profit margin. 
Which 'business goals' could help you expand? 
Within a creative business, it's probable that most staff are tasked with a collection of responsibilities. Winning new customers. Managing existing client accounts. Up-selling more services. Working on and completing branding, design, print and web jobs. As well as marketing themselves.
But with more businesses working with fewer staff, it's hard to imagine how the same amount of daily goals could be achieved. And if a smaller team means less tasks are completed and fewer projects finished, does that equate to less revenue? 
Furthermore, clients themselves are making cuts. Marketing Week reported that "UK marketing budgets were cut by their highest levels in the more than 20-year history".  Creatives must adapt in order to replace lost revenue, even if they themselves are working with less resources. 
Let's start by splitting the idea of 'resources' into two sections, staff and capital. 
We'll tackle the issue of staff first. 
How can businesses
maintain revenue levels
, with fewer staff?
1. Up-skill staff
As of October 18th, 2020, circa 9.6 million jobs, from 1.2 million different employers, were furloughed. Staff who remain have never had more on their plate. 
Clients are also demanding more from their creative source, whether that be their printer, graphic designer, marketing agency or web designer. Chris Freeland wrote, if creatives can 
"add 'cross-discipline' thinking that focuses on the business challenge rather than the output, then you are creating a competitive advantage that turns your relationship into one of trusted strategic partner rather than supplier . . .  offering a 'one-stop shop' is about engendering long term client relationships". Reduced teams must up-hold this theory – clients must not be given an excuse to go elsewhere for part of a project. They may never come back. Staff must pivot and expand on their existing skill-sets and offer more to maximise client retention, and acquisition. 
This month, Printweek highlighted that "print is going to be part of a wave of 4.5 million redundancies unless something is done". Printers must diversify and up-skill staff in order to thrive. Gone are the days where building websites has to be done by someone with an advanced degree in computer science. Many online training courses exist where graphic designers can up-skill themselves and learn how to create web projects for various budgets.
It's also easy to find free, online courses in sales and social media plans. Don't pigeon-hole your staff into one role. Encourage them to become fluid across multiple creative disciplines.
This article on how to increase sales within a creative business talks about how best to expose designers to sales.
2. Get clients to self-serve
Covid-19 has been a catalyst for more clients shopping online but even before that, 63% of shopping occasions begin online. The graphics industry is not exempt. With more consumers working from home, enabling them to browse and purchase print products, make payments for branding concepts and to accept marketing proposals online, at a time that suits them, is a huge advantage for creative businesses. It also acts as a differential from competitors. 
Importantly, however, allowing clients to self-serve can alleviate pressure within a small team. Online channels often come with a smart back-office which can automate manual processes, making even the smallest print job or design amends, more profitable. 
Some tech companies are offering a low cost entry into the online marketplace. Check out w3shopkeeper which allows graphic businesses to import and re-sell print products, automate workflow and even enable private client web-to-print.
Interestingly, shoppers also expect to see new products online. Constantly. 75% of consumers' site search queries are brand new every month. An online channel can not only provide a platform in which to reduce sunken time, but also act as a marketing and advertising arm. No more collating and sending quotes – staff can send one link from which clients can gather information and browse prices. Get your whole team adding and updating service lists and promoting with automated email campaigns.
3. Find and use
a good CRM
A leaner staff must also learn to maximise efficiency levels, especially when team members are working remotely. Avail of a good CRM system to assist productivity levels in streamlining workflow and removing sunken time. This is time that clients aren't necessarily paying for, especially when employees are working on projects that require new skill-sets. This article breaks down what a top CRM system can do to aid efficiency, and maximise project profitability, within the sales, marketing, finance and design elements, of a creative project. 
Now, let's look at
business capital.
Remember the old saying, "revenue is vanity but profit is sanity"? With fewer staff, even if they're operating at maximum capacity and using the above advice, what else can businesses do to increase capital? And to boost margin?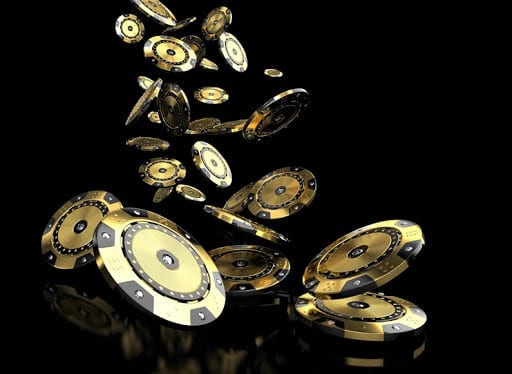 1. Reducing overheads
What is absolutely essential in running your business? Being part of the graphics industry has many advantages, including the number of business assets required to get started or needed to grow. Many successful micro-agencies make money from home, whether that's from a converted garage, a home studio or at the breakfast bar. Mac in hand, an InDesign subscription and unlimited tea and coffee. 'Stay at home jobs' are now the most popular choice, with 60% of us wanting to continue to work from our own place after Covid-19. 
Is a serviced office essential? If you're a printer, is all of your in-house equipment necessary? With print margins eroding and more resellers buying print online, many traditional printers have sold print equipment in favour of outsourcing print. Nettl teams around the country pivot their business in this way. Creating web and graphic design projects and managing campaigns from home whilst using Nettl's centralised production hub to create their fabric, print and signage.
2. Identify
what are the best products to sell for profit
If a smaller team needs to focus on fewer projects, those projects need to pack as much profit as possible. Nettl, the largest network of print, web and design studios in the world, released their August workflow split. 
Typical profit margins for lithographic print range anywhere from 45% – 75%, depending on the specific product and quantity. But for something like business cards, even 75% margin could equal only £30. And if there's no good CRM system to streamline workflow, that £30 profit is eaten up in sunken time. Time a graphic designer has to spend making a file print-ready, proofing it back to the customer and making design adjustments. 
Digital services, like website design and search engine optimisation (SEO), are some of the best products to sell for profit. Apart from the 'design time', there is very little cost of production involved. And for clients that have a very modest budget, creatives can suggest proven website layouts to make the design process even more cost-effective. 
Why is SEO important? Well, website design and SEO enable clients and their creative agency to plan ahead, working more efficiently. These services also generate recurring revenue. Unlike print, (that when it's finished, it's finished, sale over), websites and SEO provide opportunities for subscription-based services. Concierge packages, updated content writing and monthly retainers bring in consistent revenue, per project. Partnerships with someone like Nettl enable creative businesses of all sizes to be able to say yes to these sorts of projects. Nettl, for example, help teams to sell web and SEO projects, but their in-house teams can help with that work where needed. For even the smallest team, this provides opportunities to gain a bigger wallet share of each client, stay relevant and sell services which are profitable. All whilst using additional resources to 'do the do-ing', leaving other team members to continue work on other projects. 
3. Don't forget the little guy
A commonly asked question by entrepreneurs, is it better to have some large clients or lots of little clients? Does picking one above the other reduce the risk of business failure? A survey found that 70% of companies with diversified clients increased their revenue over three years. Less than 20% without diversified clients saw an annual profit increase of 10% or more, within the same time frame. Being able to focus on a wide demographic of clients spreads the risk of non-payment as revenue isn't coming from one sole source. 
An article in Forbes magazine also notes, "diversity makes it easier to scale . . . similarly-sized clients have similar needs. When we find a way to improve efficiency with one, we can apply that across our entire client base". 
A healthy variety of clients
It's easy to think that larger clients = larger profit. But the reality is, that smaller clients can help to grow a business faster. Their projects are often smaller which means less gestation time and the risk of the project running over, becoming less profitable. Decisions are made faster as there's also less bureaucracy. Importantly, a business with reduced staff may be better equipped to handle these smaller projects, with less headaches. 
Covid-19 has had a huge impact on the number of start-up businesses. The UK reported that more than 95,000 new businesses were created between July and September. These are clients that should be targeted and, with the right systems and businesses processes in place, can be extremely profitable and easy to handle by small teams. And if these businesses leave, they aren't putting the graphics company at any financial risk. 
Put the right attitude, skills and business processes in place, and you'll find ways to grow your business, even with fewer staff and capital. The marketing industry is predicting bounce-back growth in 2021. Perhaps, if maximised, working with fewer resources now, could lead to greater growth next year.
Looking to Grow your Creative Business?
A partnership with Nettl might be the answer for you. Read more about how you can grow your business with Nettl, or get in touch.